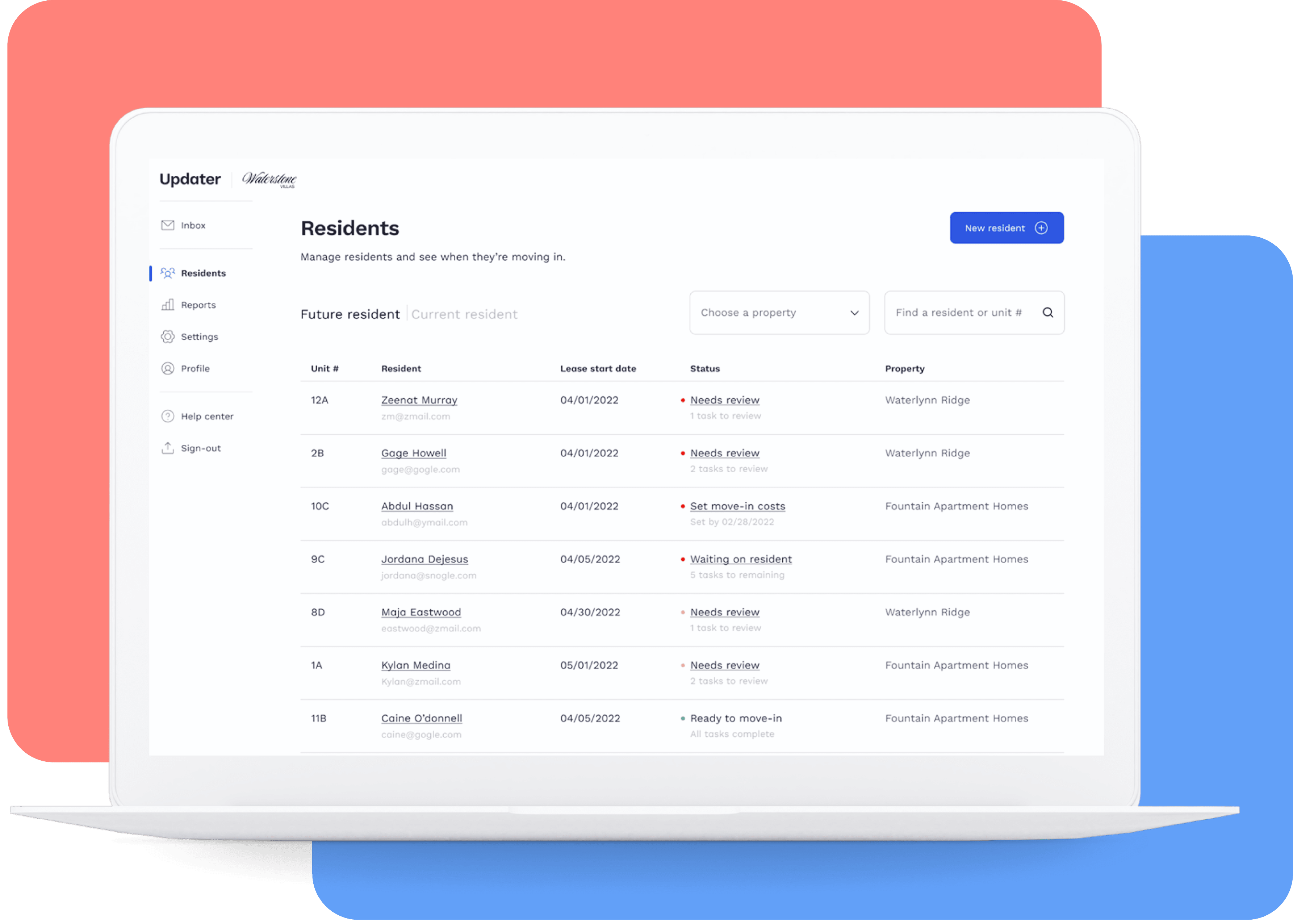 Manage future resident move-ins in a fraction of the time
Updater transforms the old way (spreadsheets, calls, and emails) with an easily-configured move-in app to help with renters insurance, internet and utility set up, and more.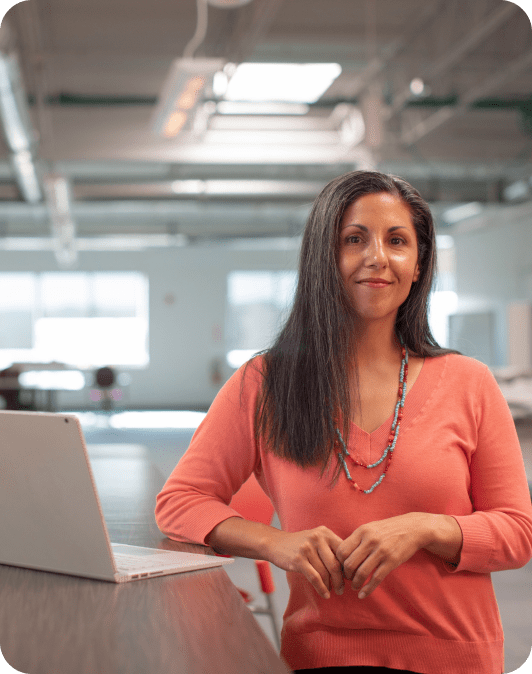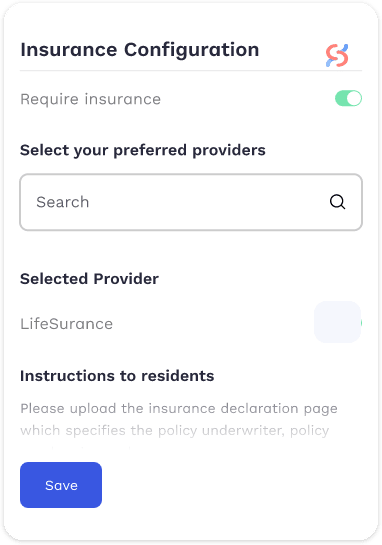 FOR ONSITE TEAMS
Move-in progress synced with core property management software
Updater integrates with your core property management software so that your systems automatically update as residents complete move-in requirements. Like magic.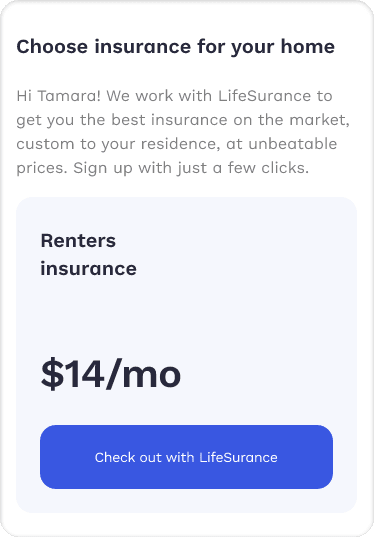 FOR FUTURE RESIDENTS
A personalized moving app for each unique move
Our deep integrations with national service providers make it easy for residents to complete move-in tasks that are unique to their moving needs.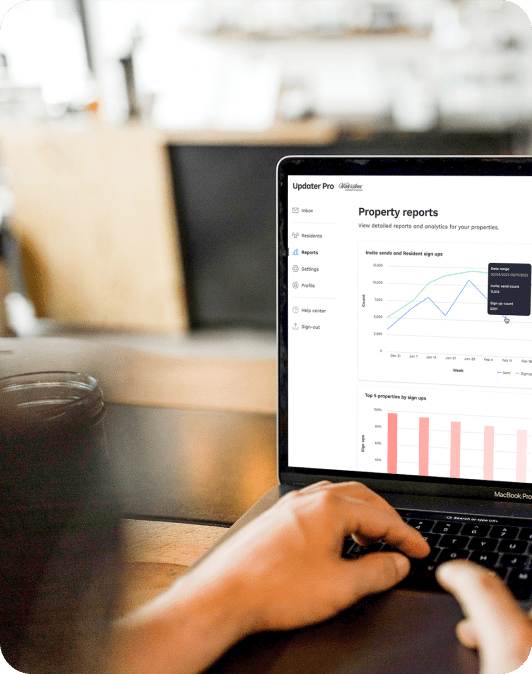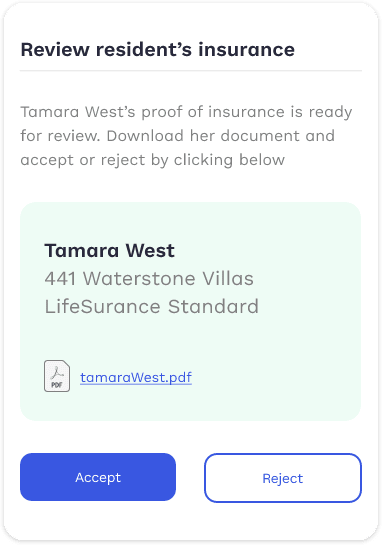 FOR CORPORATE TEAMS
Grow ancillary revenue
Encourage residents to select your preferred providers for insurance, internet, and more to grow your ancillary revenue and track each transaction with ease.
Integrate with Updater without writing code
Good news, Updater seamlessly integrates with your property management software. Great news, simply turn it on like the flip of a switch.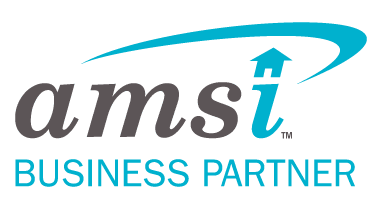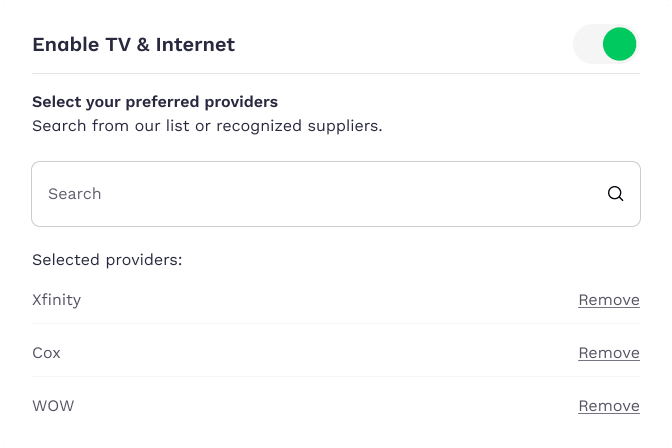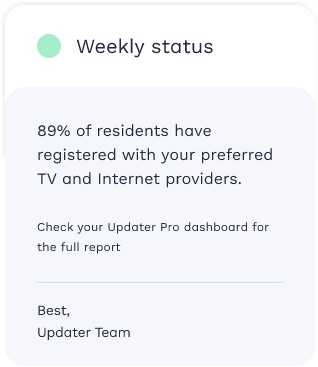 MAKE IT YOURS
Configure Updater for your communities
Welcome future residents by customizing their individual move-in experience for crucial requirements like setting up utilities, securing renters insurance, ordering wifi, and more.
Save your staff ~60 hours per month on resident onboarding
Review and pay move-in costs
Residents can view detailed move-in costs and pay using your community's preferred payment method.
Schedule TV & internet installation
Residents can compare, purchase and install service from your preferred provider or shop across all available providers.
Buy the right insurance policy
Residents can shop for coverage and purchase a policy with your chosen provider that meets your property's requirements.
Connect utilities
Residents can activate service and submit proof of electric, gas, and water service all in one place.
Book moving help
Residents can book a professional company, hire on-demand help, or rent a truck in a few clicks.
Get moving supplies delivered
Residents don't need to hunt for boxes – they can purchase eco-friendly supplies with free shipping.
Pet & vehicle registration
Residents can register their pets and vehicles, and provide all necessary documentation.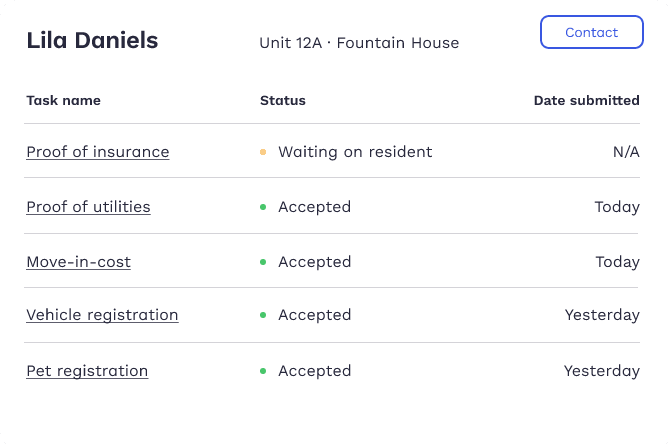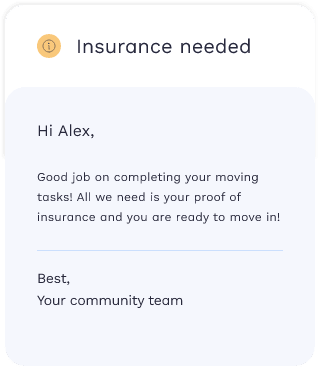 STAY AHEAD OF ROADBLOCKS
Intelligent notifications that keep your team (and every move) on track
Leasing teams are alerted to potential move-in delays before they happen and can easily send quick reminders to residents to keep move-ins on schedule.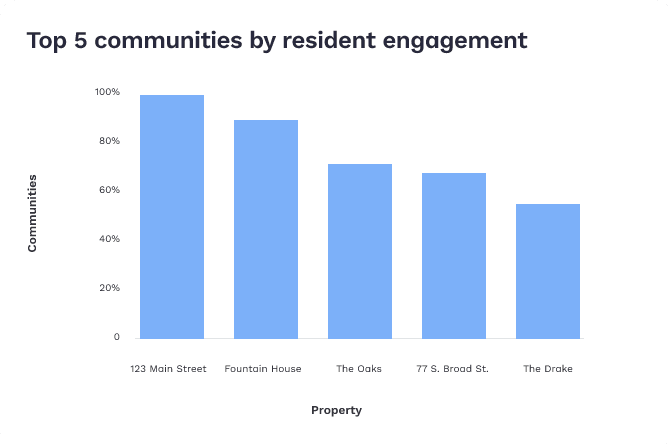 PROPERTY ANALYTICS
Direct attribution for every completed transaction
View transactions on a resident or property level for granular attribution data. Compare properties side-by-side to spot trends and gain learnings.
WHAT OUR PARTNERS SAY
"The decision to partner with Updater was a no-brainer. Updater provides a value-add amenity to our residents while providing a seamless moving experience, setting the tone for our relationship with each resident. The enhanced functionality that Updater is bringing to market only solidifies our commitment to this important partnership."
Jennifer Staciokas
Executive Managing Director, Western Wealth Communities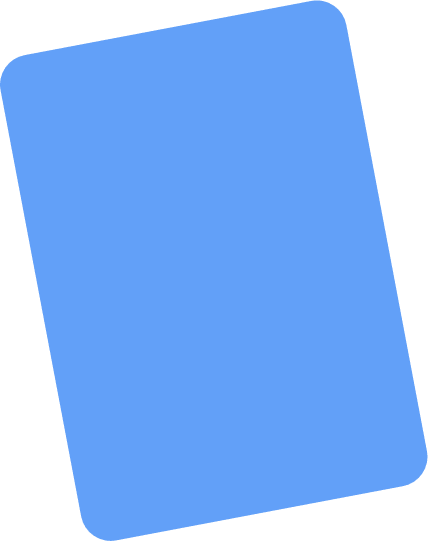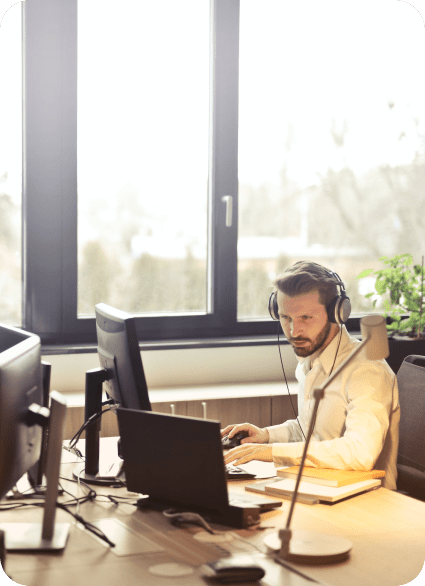 WE'RE HERE TO HELP
Real time support for your teams and residents
From our on-call moving experts to the step-by-step videos in our help center, your team and residents can quickly and easily get the answers they need.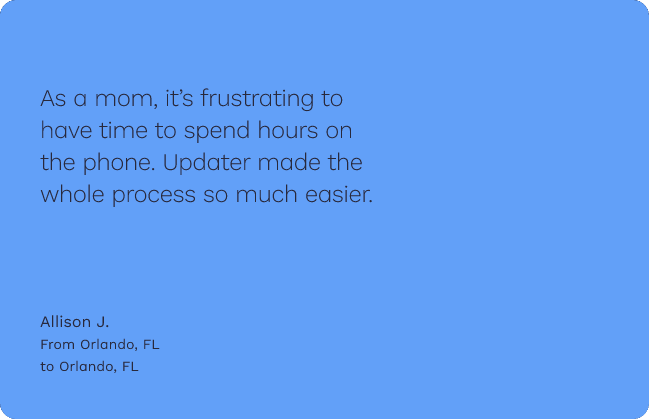 RESIDENT STORIES
3 out of 4 residents using Updater feel more in control of their upcoming move*
*2021 Internal study of rental Updater users
Insights that power your business
Discover the ideas and technologies shaping our industry.
See all articles
Getting started with Updater is as seamless as our technology
The best way to experience Updater is to see it live. Share your info and we'll make it happen.