Updater Head of Marketing, Jenna Weinerman, Kicks Off National Moving Month on Cheddar TV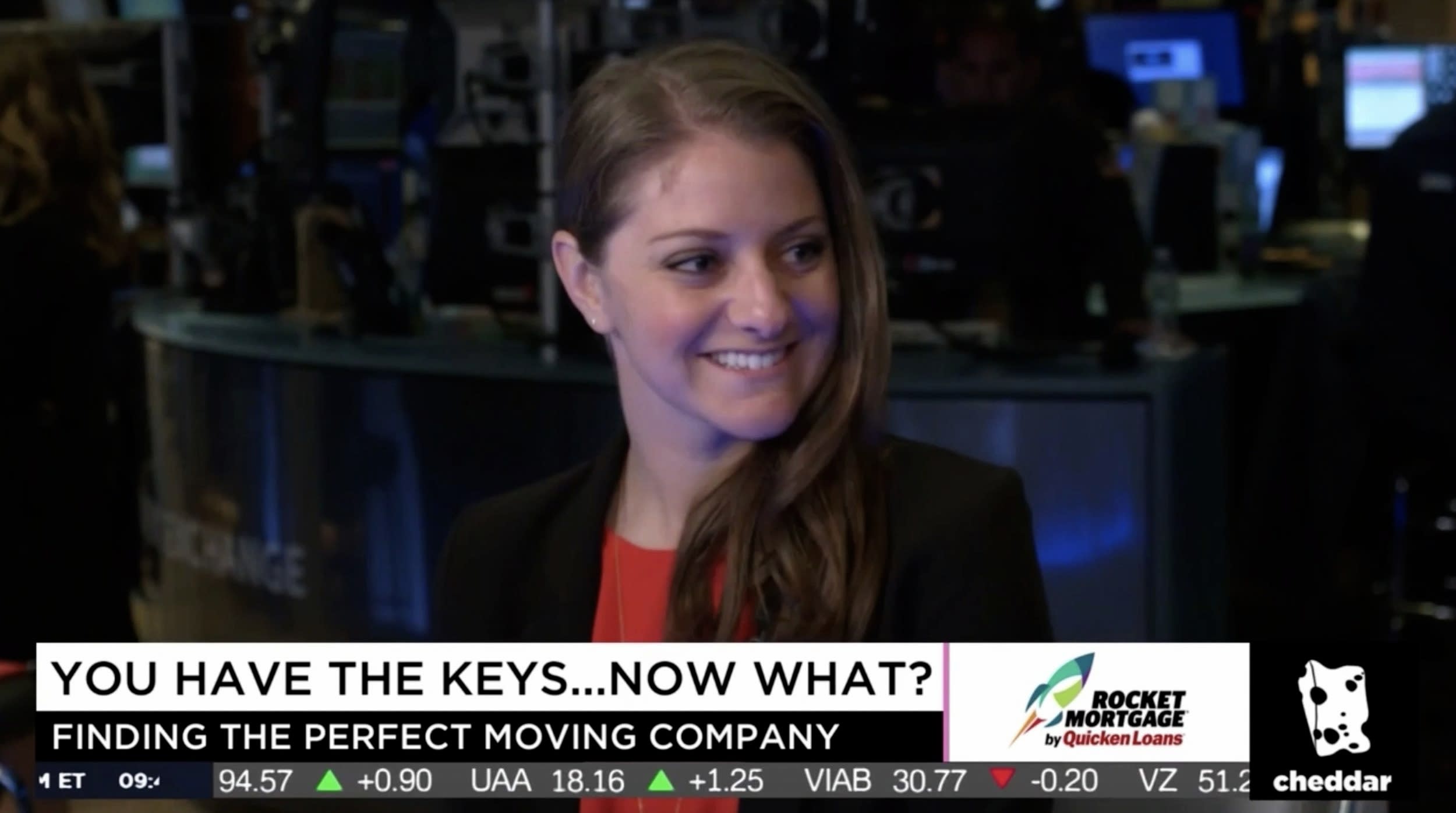 We're big fans of Cheddar, the web-based cable network that dives deep into the most innovative products, technologies, and services that are transforming our 21st-century lives.
From the floor of the NYSE, Jenna spoke with Nora Ali and Brad Smith of Cheddar. With May — National Moving Month — just around the corner, Jenna lent her knowledge to the segment with key advice on how to find a moving company, how to spot rogue movers, and a few useful tips and tricks for those moving this season. She also highlighted how Updater is helping relieve many of the stressors of moving.
Cheddar has interviewed boundary-pushing and trail-blazing guests such as co-founder of The Huffington Post, Arianna Huffington, co-founder of ClassPass, Payal Kadakia, Founder and CEO of Updater, David Greenberg, and now Updater's Head of Marketing, Jenna Weinerman.
You can watch Jenna's Cheddar interview below: