Meet David Greenberg, Founder and CEO of Updater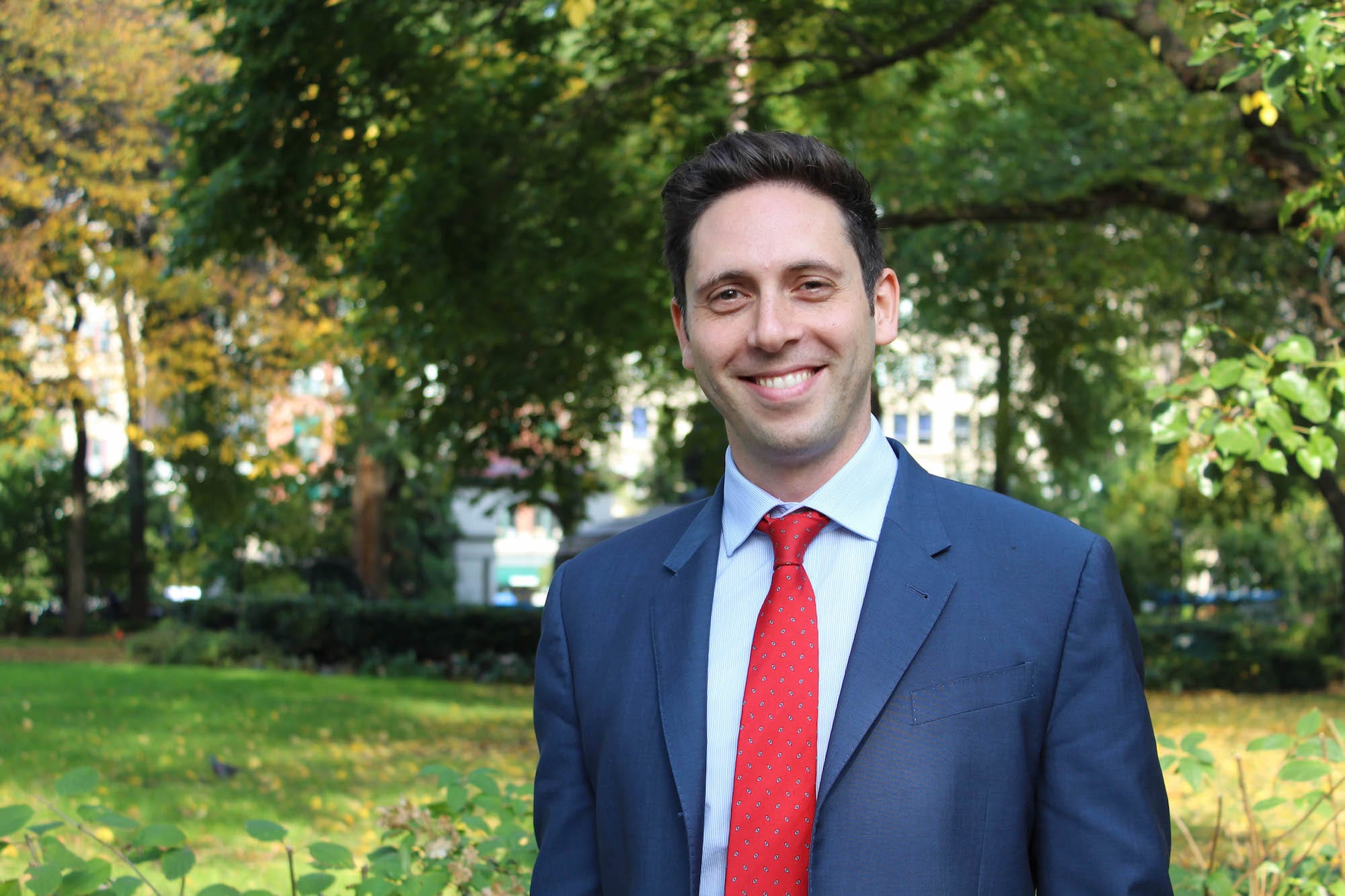 David Greenberg is the Founder and CEO of Updater. Finding and moving to a new home is an exciting process, one that shouldn't be diminished because of a laundry list of tasks that needs to be completed. As a pioneer of the ReloTech™ industry, David built a technology company that simplifies moving for the millions of Americans that move each year.
During a move of David's years ago, he was as frustrated as everyone else, searched for an app to help, and found nothing. Not one to pass up a challenge, he realized there was a huge opportunity to reinvent how Americans move and turn a painful process into an enjoyable experience. David built and launched Updater in 2011, determined to create a tool that could ease the burden of moving.
To date, Updater has raised nearly $100 million and – in 2015 – debuted on the Australian Securities Exchange (ASX), becoming the smallest VC-backed tech company to IPO. The tactic was a first-of-its-kind fundraising strategy for an American company of its size. Over the years, many entrepreneurs have asked David about his unique fundraising strategy and if Updater's approach would work for their business. You can read more about Updater's decision to IPO at only 25 people in Entrepreneur.
In 2017, Updater acquired leading moving software companies IGC Software and Asset Controls Inc., merging the companies to form MoveHQ — the industry's first end-to-end solution to run an entire moving and storage business from the cloud.
Soon after the MoveHQ acquisition, Updater's Insurance Division was launched to provide consumers a seamless experience for transferring insurance policies with all major carriers during a move.
With David's deep understanding of the relocation industry and his dedication to reinventing and improving the industry, he has become a leading innovator in today's real estate tech market. Under David's leadership, Updater has emerged as a dominant influencer in the relocation and real estate industries, winning the National Multifamily Housing Council's highly-coveted Technology Innovator Award, the American Moving and Storage Association's Summit Award (the most prestigious award in the industry), the Best Technology Award two out of the last three years, and many others.
David has been a featured speaker for the National Association of REALTORS®, Inman Connect, and other major industry conferences. He has also become a leading advocate for the connectivity of technology systems to enable a more seamless home purchasing and relocation experience. David was named to the Swanepoel list of Emerging Leaders in 2017, as a Swanepoel Tech Trendsetter in 2018, and as a RISMedia 2019 Real Estate Newsmaker. He has been featured on Fox Business, in The New York Times, TechCrunch, Mashable, Cheddar TV, and is an active contributor to Forbes, Entrepreneur, and Inc.
David is proud of Updater's reputation as one the most rewarding places to work in NYC. Updater ranked #3 on Crain's 2016 Best Places to Work in NYC, representing the highest ranked tech company on the list. Additionally, Updater was named the 2017 Best Tech Workplace Culture by The Timmy Awards, the company has a 4.8/5.0 rating on Glassdoor, and David himself has a 100% CEO Approval Rating on Glassdoor.
David began his career as a corporate lawyer, working at Cravath, Swaine & Moore LLP. He's a graduate of Cornell Law School and served as Editor of the Cornell Law Review. David is also an alum of the University of Pennsylvania.
---