Your move, reimagined.
Use Updater for a streamlined, organized, and cost-effective move.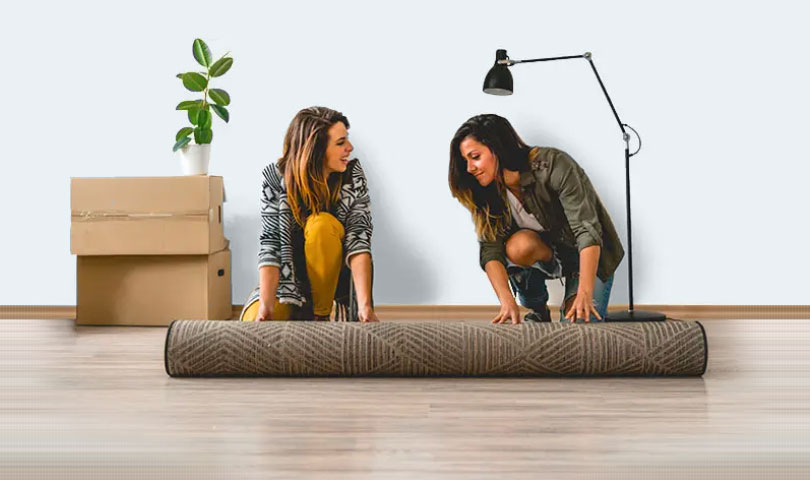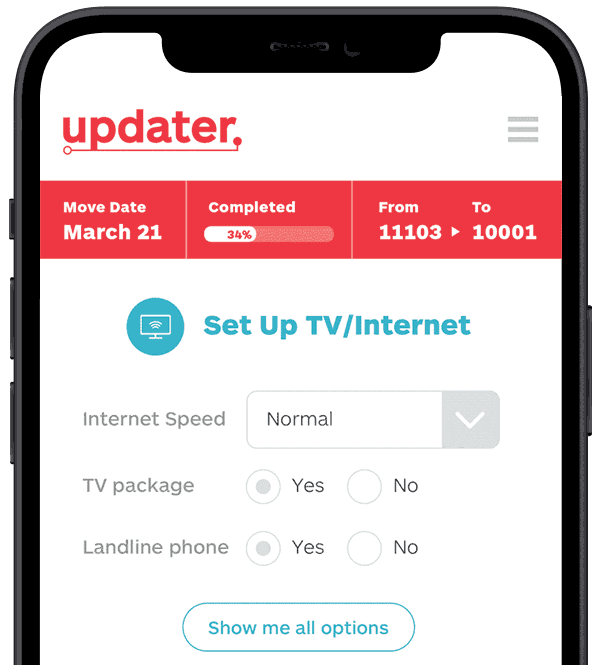 Everything you need for your move.
We break your move into bite-sized tasks and help you complete them, saving you time and money in the process.
Updater's Moving App is invite only. Don't have an invite? Reach out to your property manager, loan officer, or moving company today and ask for Updater!
Free moving resources
Don't have access to the Moving App? No problem, use the free checklists and guides below to help you throughout your move.
A few folks who didn't stress about moving
I work from home, so not having WiFi for a week wasn't an option. I picked my plan and scheduled installation in a few clicks.

Bryan J.From Boston, MA to Cambridge, MA
As a busy mom, I don't have time to spend hours on the phone. Updater made the whole process easy and fast.

Allison J. From Orlando, FL to Orlando, FL
First move without back pain. Updater made it easy to find a great moving company within my budget.

Vlad D. From Brookline, MA to Cambridge, MA
I just forwarded my mail in 30 seconds without needing to deal with the post office. It was pretty cool.

Alessandra T. From Brookyn, NY to Queens, NY
I've moved four times in the past five years, and purchasing renters insurance has never been this painless.

Dan P. From Charlotte, NC to Charlotte, NC
It streamlined all the annoying logistics of moving, like hooking up my utilities online.

Jessica S. From Pasadena, CA to Los Angeles, CA