Real Estate Agent Moving Guide: Moving Tips for Your Clients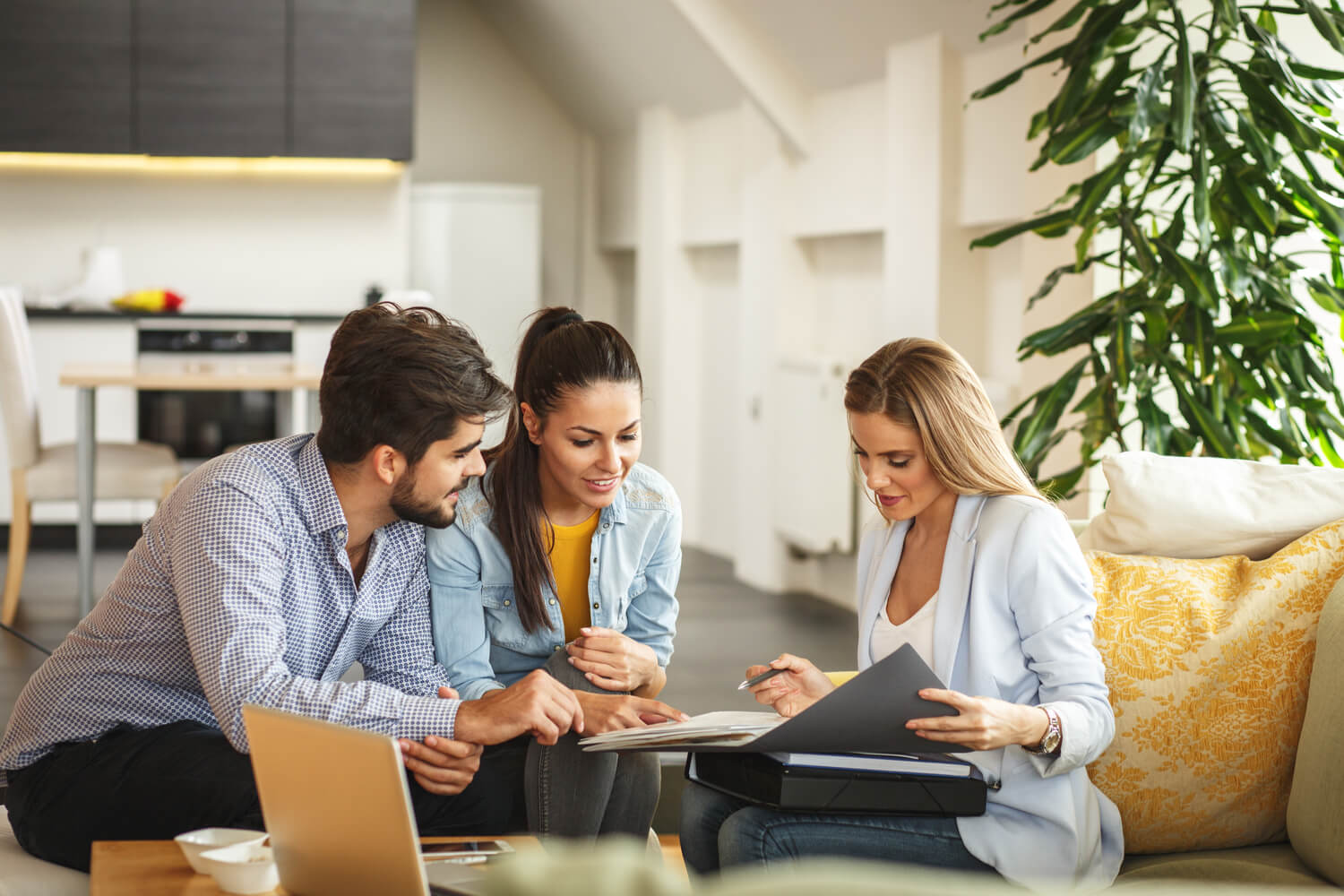 Want to be helpful to your clients when it comes to the actual process of moving? You're in luck! This moving guide, tailored for real estate agents and realtors, will assist you in providing moving tips for your clients during the most stressful period of the buying or selling process, moving day. As a client's real estate ally, agents should deliver helpful moving information and resources to provide the best moving experience possible. But what moving tips are the most helpful to clients? To help you recommend the right moving advice for before, during, and after moving day, here are the top moving tips and tricks that all agents should know.
1. Give clients a moving checklist
Whether your client is buying or selling their home, the list of moving tasks they will have to tackle is long. To help them stay organized, here is our comprehensive moving checklist. We thought of every moving issue (so you don't have to). It starts eight weeks before moving day and goes all the way through to two weeks after a move. It's the best place to start brainstorming ideas for your clients and a valuable resource to send them.
2. Be the moving company guru
Finding the most reliable moving company is one of the most stressful moving tasks for clients. Help them take some of the pressure off of their hectic moving schedule by being their personalized moving company guide. Here are some moving tips for the biggest dilemmas that come up during the search for a moving company.
Help them book a moving company
Booking the right moving company is no easy feat. Luckily, Updater works with the best moving companies in the country. To help real estate agents and clients, we've created the ultimate tool to help you find a moving company. You can browse our database of reliable, professional moving companies or your clients can use the tool themselves to request and secure a quote. As a real estate agent, you should feel confident you're suggesting a reputable moving company, and with this tool, you will be.
Inform them about moving insurance
On top of booking a moving company, there are other moving expenses associated with moving day. Moving insurance is a topic many homeowners have questions about or are not even aware they need. Here are some tips to help clients decide on the right moving insurance policy.
Discuss moving deductions
Do your clients meet the distance and time requirements to qualify for moving expense deductions at tax time? Emphasize this moving tip to any clients you know will meet these criteria.
Provide advice on how much to tip the movers
A question that comes up during every move is how much to tip movers. Because there is no one-size-fits-all answer, here's how you can answer your clients' tipping questions.
Emphasize smart consolidation
Moving companies, insurance, and tipping can all feel like hidden costs to factor in during a move. Help your clients ease their moving costs by giving advice on how to consolidate their belongings before the big move to save some money on moving day.
Here are some tips to provide your clients on how to run a successful yard sale.
3. Deliver the best packing advice
Packing is one of the most important parts of the move. It's the last thing a client does in their old home and unpacking is the first thing they do in their new one. Share these 50 moving tips with clients to help guide their packing process. Here are a few additional tips to assist with packing problems.
Help them find moving boxes
Finding quality moving boxes can be one of the most frustrating moving tasks for clients. Before your clients order moving boxes online, here are 20 suggestions for finding free moving boxes. Moving boxes even make a creative closing gift for agents.
What's more frustrating than finding moving boxes? Having them break when you move them. For client's with heavier items, recommend recyclable plastic moving bins. Here's where to find them.
After the moving boxes are packed, here's some advice on the best way to label them.
Optimize the unpacking process
Deciding which items to pack up last and how to pack them is a simple way to make the first few days in a new home comfortable. Here's what an open-first box is and what to pack in it.
Teach proper disposal of toxic Items
There are a lot of items that are not allowed on moving trucks, such as certain home cleaners and a variety of additional chemicals. Here's how your clients can dispose of their toxic items safely.
Recommend electronics recycling
Old electronics are items that can't simply be thrown away. Pass along these tips on how and where to properly dispose of old electronics.
4. Lead the charge on transferring services
Updating legal information, transferring services to a new home, and switching service providers all happens during different stages of the moving process. Here's what you can remind your clients to update (and when) so they to avoid stressful moving surprises.
Transferring utilities
Transferring utilities is a moving task that needs a little pre-planning. Make sure your clients know what information they'll need handy to transfer their services. Here are the documents they'll need to prepare in order to make the switch.
Saving when switching cable, phone, and internet
Cable, phone service, and internet are some of the last things homeowners want to disconnect when they're leaving their old homes and some of the first things that they want turned on when they get to their new homes. Share these 11 great tips to help clients save money on these essentials when they move.
Forwarding mail
Forwarding mail through the United States Postal Service can be complicated. The exact time to begin forwarding your mail and how to confirm that an application went through is not always clear. To assist with any client questions, here is a guide to forwarding mail when moving.
Update voter registration, driver's license, and vehicle registration
Updating personal documents is essential for movers, especially those moving out of state. Here's information on how your clients can update their voter registration, driver's license, and vehicle registration.
Research homeowners insurance policy
Real estate clients often have questions about how their move affects their homeowners insurance and how they can update their policy for their new home. Check out these FAQs for homeowners regarding their insurance policy.
5. Give your clients the ultimate moving gift, Updater
There are so many stressful elements of moving that your clients will face during their move. We recognize how much work real estate agents put into helping ease the moving process for their clients. Updater makes the process more efficient.
To assist agents, we've personalized the moving experience for each individual client to help them accomplish moving tasks such as booking a moving company, transferring utilities, updating their TV and internet, forwarding their mail, and updating their subscriptions.
Check out what else Updater can do for real estate agents. Plus, our moving tips blog serves as a home for comprehensive and quality moving advice.
We hope this real estate agent moving guide helps you provide your clients with a stress-free moving day. From booking a moving company to unpacking in a new home, and everything in between, these moving tips will make you the moving expert your clients can rely on. Not to mention, they'll see you as a valuable resource and will remember this the next time they are looking to move.
---